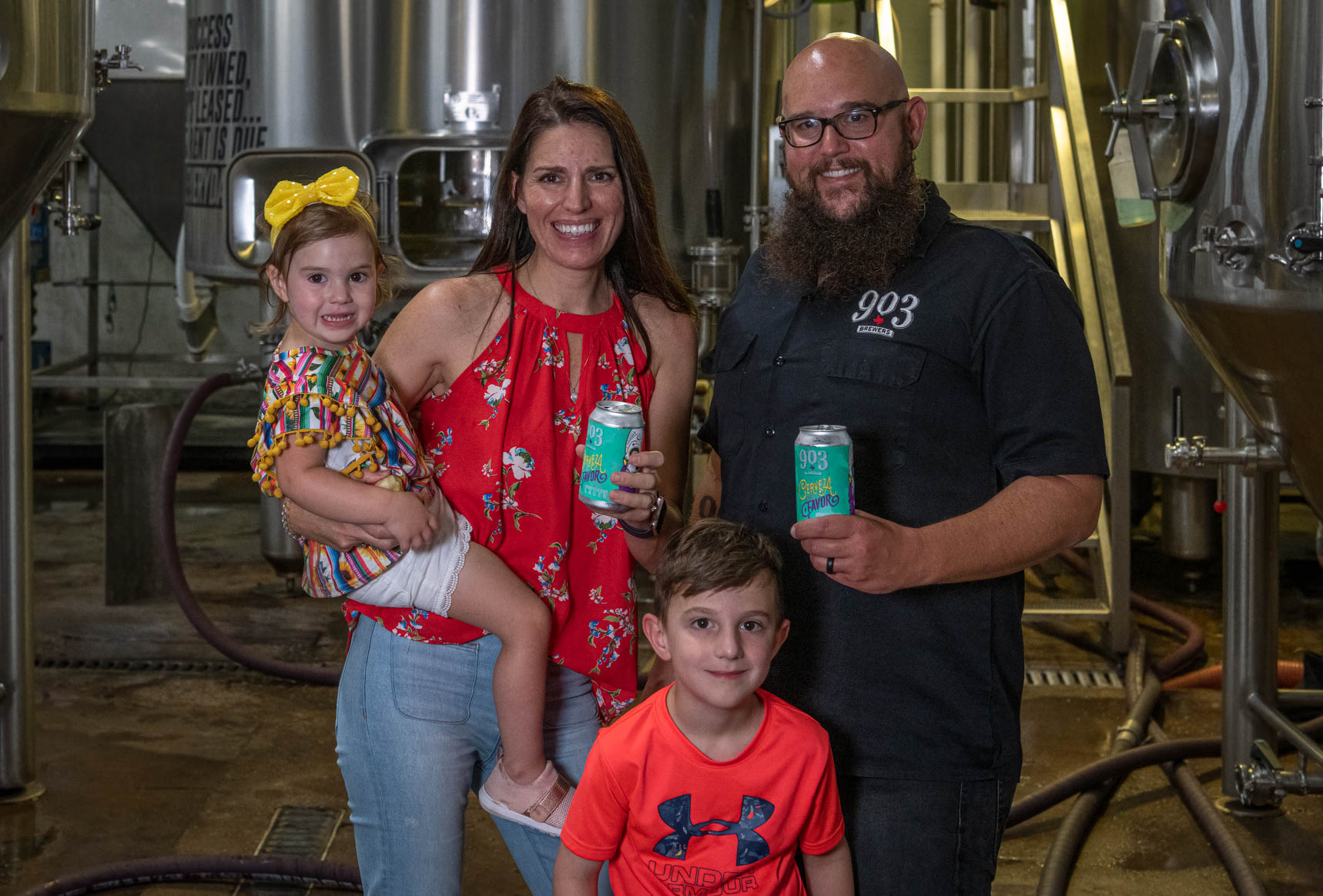 Deeply rooted in originality, high quality, and community, 903 Brewers prides itself on solely offering its best to the best (you). Acting on their dream of sharing their love of creating a great beer with folks who mean the most, 903 Brewers is the product of the perfectionism and persistence of founders Jeremy (also head brew boss) and Natalie Roberts. Their award-winning beers include the Sasquatch Imperial Chocolate Milk Stout which took home the silver in the 2015 Great American Beer Festival aged beer category. Their Scotch Ale, Kilt Switch, took home a bronze in 2018.
Cultivating its craft since 2013, 903 beer is noticeably crafted with impeccable care. 903 Brewers first made a name for itself with the beloved The Chosen One Coconut Ale and Roo's Red Ale. Now, with an array of year-round, seasonal, and special release beers, craft beer enthusiasts are sure to find their flavor.
The brewery itself has more than your favorite beer on tap, join the gang for trivia, movie nights, and Saturday tours. No matter if you're bonding at the brewery or hanging in the Land of Milk and Honey at home, the 903 fam is honored to brew for you.